Celebrity Ghost Hunt Ticket: $125.00 each (Only 10 tickets Available)
Must be at least 21 to participate!
Does NOT include access to the conference.
Saturday 11/5/2011 from 10:00 PM to 2:00 AM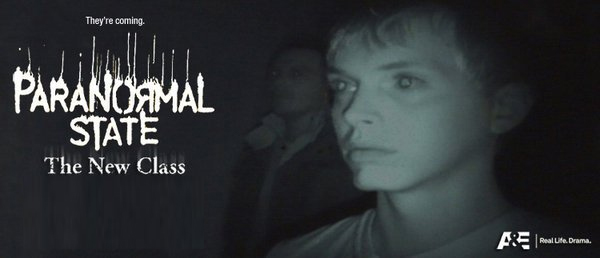 Investigate with Christopher Lien and John E.L. Tenney of Paranormal State: The New Class.
Paranormal State: The New Class
The show follows six members of Hoosier State Paranormal, a college student-led group consisting of Christopher Lien, Savahanna Lien Wise, Nate Lien, Stephen Wise, Daniel Hendry, and John E.L. Tenney. Four of the members are family-related while Tenney provides instruction as the team's mentor. The program is a spin-off of the A&E Network television show Paranormal State.
John E.L. Tenney
John E.L. Tenney has been actively involved in the field of paranormal/conspiratorial research for well-over two decades. His columns have been printed in magazines and newspapers world-wide, he has been interviewed extensively on radio and television, and he has lectured to numerous public and private schools, universities, organizations and clubs. Specializing in all things weird, his comprehensive knowledge and insight into unusual subjects, (UFO sightings, Bigfoot, paranormal phenomena, government conspiracies, to name a few), make Mr. Tenney a valuable resource who is often utilized by investigators across the globe. In 2009 he was chosen to be part of the cast in the pilot episode of Paranormal State: The New Class, which premiered on the A&E Network in November of 2010. He currently launched a bi-weekly online radio show entitled "Realm of the Weird" which documents true paranormal cases he has researched over the past 20 years.
Included with this ticket are the following specials:

1. Special access to restricted areas of the building. We will have special Masonic Guides leading us into the inner depths of the building where the public has not been allowed before.

2. FREE Admission to the Adult Costume Party on Friday Night!

3. A t-shirt signed by INPR commemorating your acceptance on to the team. Shirt will also be signed by Christopher Lien and John E.L. Tenney.

4. Front row seating, and instead of having to sit on metal folding chairs, relaxing in our leather captains chairs that are extremely comfortable, reserved with your name! (Must purchase general admission ticket seperately)