Eddie
Investigator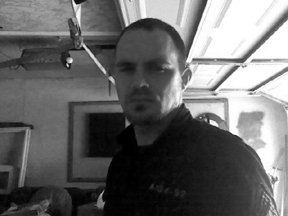 Growing up on the south side of Chicago Illinois in a town called Joliet, my first ghost experience when I was living with my grandma. I would always hear things that could not be explained and see things that were not supposed to be seen, but I did. It really scared me at the time because I had no clue as to what was going on. I would always run to my mom's room because there would be an old lady laying in the bed next to me.

As I got older, I learned that an old lady did in fact pass away in that house and in the room I was in. Then I started to get curious about the other side. I would read books about ghosts and became fascinated with the subject. After my grandma passed away in 1999, I was hurt because we were so close to each other, but to keep me going I always knew that she was next to me.

A year after she passed away, my cell phone showed I had a voicemail but no missed calls. So I checked it out and it was in deed my Grandma telling me that she is fine and that she is watching over me. Even when my youngest daughter had open heart surgery, my oldest daughter would tell me there is an old lady by Haley making sure she ok. Then when my oldest daughter saw a picture of my Grandma she said that she was the one by Haley.

I got into this business so I could help people understand the paranormal and help them understand that there is life after death. When I go into an investigation, I go in with the utmost respect. I introduce myself and let the spirits know that I am not there to hurt them. I recently started using my flashlight as a way to communicate with the other side. I am still learning and I have had alot of help getting to where I am today in the paranormal.

I now currently reside in Columbus, IN with my wife and 3 step kids with a baby girl on the way.
My Pics